A seed is the part of a seed plant which can grow into a new plant. It is a reproductive structure which disperses and can survive for some time. Many kinds of seeds are good food for animals and people
Peanuts
Peanuts have a rich nutty flavor, sweet taste, crunchy texture and over and above a relatively longer shelf life. Soil conditions in some producing regions are ideally suited for dry, clean and spotless Groundnuts in Shell.
View Details
Sesame Seeds
Sesame seeds have been a source of food and oil. The small sesame seed is used whole in cooking for its rich nutty flavor (although such heating damages its healthful polyunsaturated fats) and also yields sesame oil. Sesame seed is a common ingredient in various cuisines. It is used whole in cooking for its rich, nutty flavour.
View Details
Kalonji
The small black seeds are got from kalonji bushes, which are grown widely throughout India. The seeds are about the same size as sesame seeds, though they have a more triangular instead of oval shape. Apart from being a wonderful medicine, kalonji is a superb spice, used to flavour a variety of traditional dishes including pickles.
View Details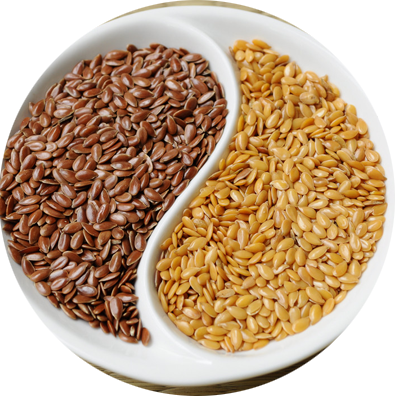 Flax Seeds
Flax is grown for its oil, used as a nutritional supplement, and as an ingredient in many wood-finishing products. Flax is also grown as an ornamental plant in gardens. Flax fibers are used to make linen. Flax fibers are taken from the stem of the plant and are two to three times as strong as those of cotton.
View Details
Amaranth
Amaranth has been cultivated as a grain for 8,000 years. The yield of grain amaranth is comparable to rice or maize. It was a staple food of the Aztecs, and was used as an integral part of Aztec religious ceremonies. Grain amaranth is also grown as a food crop in limited amounts in Mexico, where it is used to make a candy called alegría (Spanish for happiness) at festival times
View Details
Soya Bean
Approximately 85% of the world's soybean crop is processed into soybean meal and vegetable oil.The bulk of the soybean crop is grown for oil production, with the high-protein defatted and "toasted" soy meal used as livestock feed. A smaller percentage of soybeans are used directly for human consumption.
View Details
Mustard Seeds
Mustard seeds are the small round seeds of various mustard plants. The seeds are usually about 1 to 2 millimetres in diameter and may be colored from yellowish white to black. They are important herbs in many regional foods and may come from one of three different plants: black mustard (Brassica nigra), brown Indian mustard (B. juncea), or white mustard (B. hirta/Sinapisalba).
View Details